TKP General Secretary Kemal Okuyan (left) with
Juan Carlos Aguilera of the Communist Party of Cuba.
Together with the José Martí Cuba Friendship Association, a member of ICAP (
Instituto Cubano de Amistad con los Pueblos)
, the

Communist Party of Turkey

organized a solidarity week with

socialist Cuba

and hosted a delegation of five, including representatives of the

Communist Party of Cuba

, the Cuban Parliament and ICAP.
Responding to the call of TKP, thousands of friends of Cuba gathered in a series of events organized from the 25th of November to the 1st of December in three major cities of Turkey; Istanbul, Ankara and Izmir.
In Istanbul, under the title "Great Humanity is 60 years old", a large solidarity event was attended by hundreds of people, including representatives from the Communist Parties of Cuba (PCC) and Turkey (TKP).
Juan Carlos Marsan Aguilera, the General Director of International Relations department of the Communist Party of Cuba, started his speech by saying that: "We brought solidarity greetings from socialist Cuba. Greetings to you from Fidel's motherland".
"As you know, Cuba is a little Caribbean island. An island only 90 miles far away from the U.S. made a socialist revolution by enduring enormous challenges. This revolution of ordinary people together with ordinary people for ordinary people was to stop the US hegemony," he added.
Reminding that Cuba has been facing a brutal economic war and other destructive activities, Aguilera said that despite all these Fidel's Cuba is living and will celebrate its 60the anniversary soon.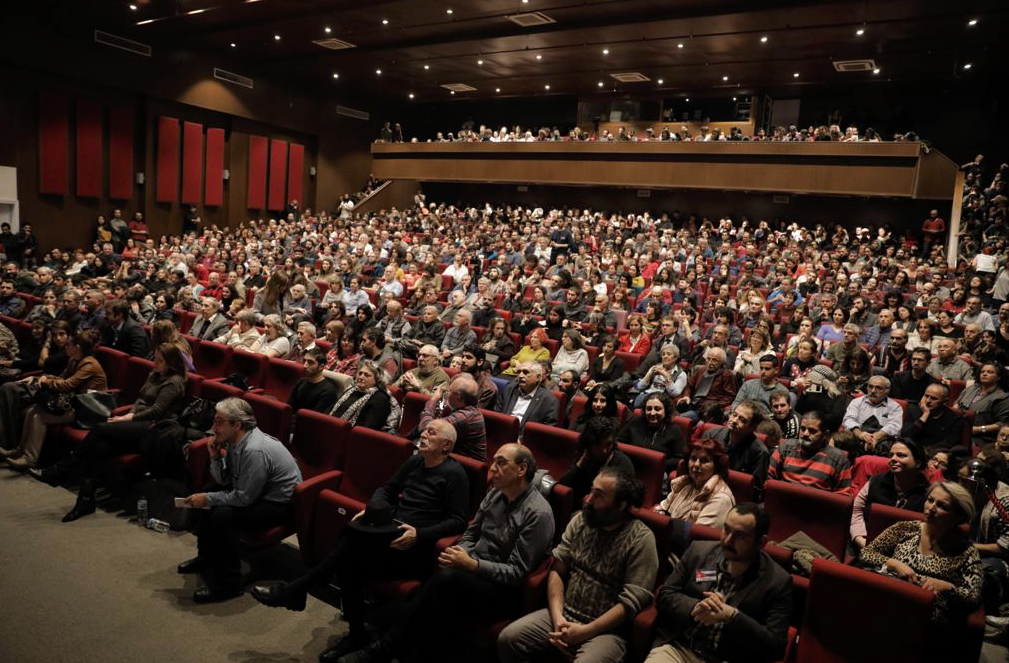 PROTECTING THE SOCIALIST CHARACTER OF THE SYSTEM
Aguilera also reminded that as a result of hardships arising from the U.S. blockade and dissolution of the socialist block, changes affecting the whole world affected Cuba as well. A requirement to renovate the infrastructure of the industry in Cuba emerged and they made a plan covering the years until 2030. The process of renewing the constitution in Cuba, according to Aguilera, is a good example of participatory democracy in which millions of citizens of Cuba have been part of the process.
"What our people think in common," he said, "is to protect the socialist character of the country, which means being independent, sovereign, socialist and a democratic country".
"CUBA HAS RESISTED ALONE"
After Juan Carlos Marsan's speech,

Kemal Okuyan

, the GS of TKP reminded that Cuba had to tackle with major hassles alone after the dissolution of the USSR. "Cuba has never left alone even for a day, but they have resisted alone since the dissolution of the USSR.
When I went to Cuba after the USSR collapsed, we all had the same question in our minds: Would Cuba be able to resist? They used to name it 'special period' back then. The USSR with nuclear weapons, people and underground sources had collapsed, but Cuba has survived. We have to understand the reason lying behind this because we will face the same situation," he added.