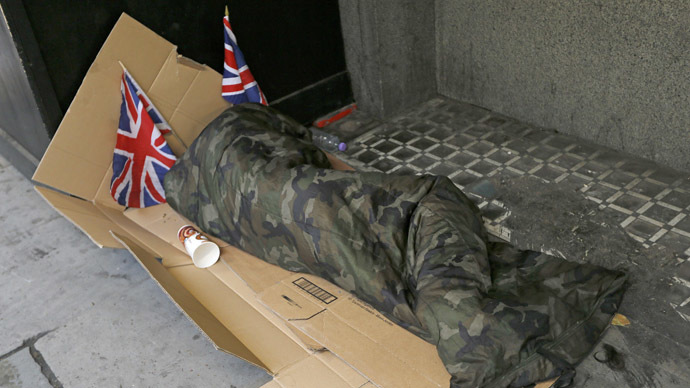 According to

a report published

on the Independent, the number of people sleeping rough in England has hit a record-high – after a 73 per cent increase over the last three years.
Official government data shows that on any given night in autumn last year, 4,751 people were recorded sleeping on the streets, a figure that has more than doubled since 2010.
Campaigners have described the rise as a "catastrophe" following continual rises since 2010, urging that evidence shows how the problem can be fixed and calling on the Government to take "swift action" to tackle the problem.
The number of rough sleepers increased by 15 per cent in just one year, up 617 since autumn 2016. London represented nearly a quarter (24 per cent) of all rough sleepers in England, at 1,140 on any given night – up from 23 per cent the previous year.
A fifth of those sleeping rough last year were non-UK nationals, while 14 per cent were women and 8 per cent were under 25 years old, the figures show.
Crisis, the national charity for homeless people, urged that the true number of rough sleepers was far greater after its own research found that more than 8,000 people were currently sleeping rough across England.
This is on top of an additional 9,000 homeless people sleeping in tents, cars, trains and buses, the charity warned.
Previous studies show that those sleeping without a roof over their head are almost 17 times more likely to have been victims of violence and 15 times more likely to have suffered verbal abuse compared to the general public.